The surface of the metal may become rough with orange spots. Restore the color and shine of corroded metal objects. Restore their original shine!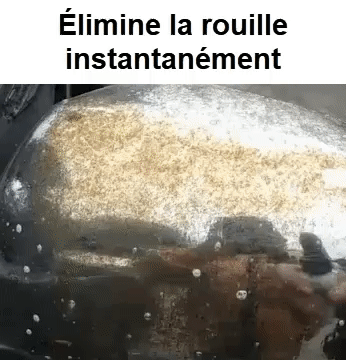 Find all the performance and functions of your objects, as if they were new with each spray! S Eliminate oxidation kitchen utensils, bicycle chains. Make doorknobs, metal furniture shine. Eliminate squeaking hinges, and more!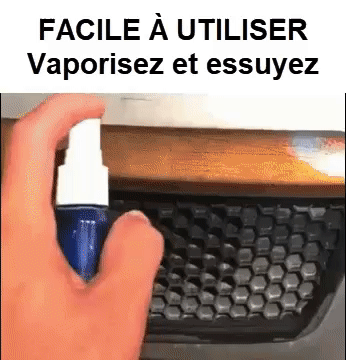 This Rust Spray is easy to apply. Metal objects will return to their original appearance, with a longer lifespan.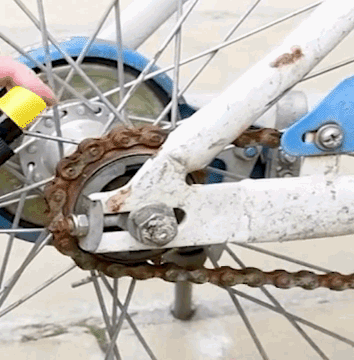 CHARACTERISTICS :
EFFECTIVE RUST REMOVAL: Instantly dissolves 

and removes rust

and fine steel particles caused by oxidation.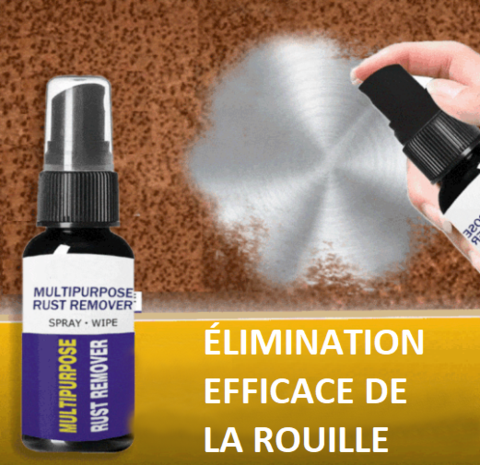 EXCELLENT LUBRICATION: 

Durably formulated, while

reducing friction and heat

 from regular use.

Particularly designed to extend the life of devices.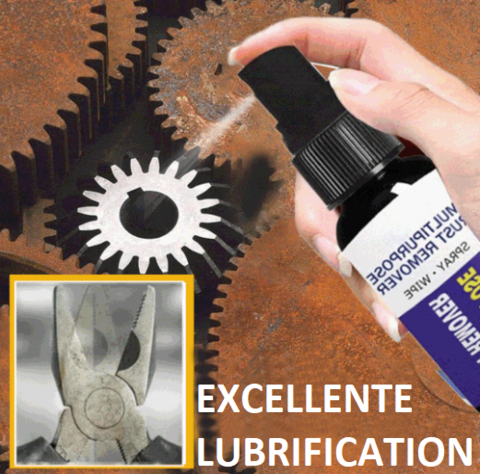 GLOSSY TOP COATING: 

Leaves a

thin, waxy film

that adheres to metal for months.

Covers and protects metal surfaces from oxidation.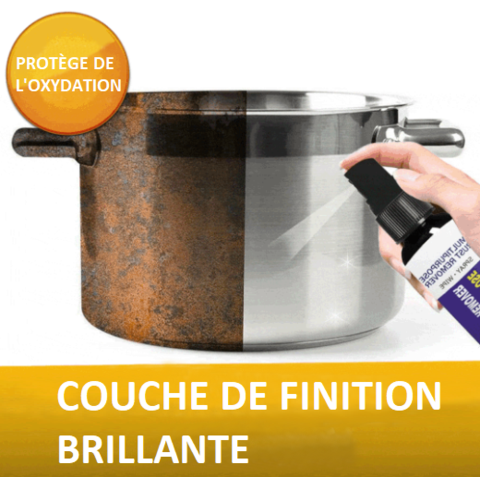 VERSATILE USE: 

Can be applied to

painted

surfaces

, plastics, vehicles, kitchen counters, oven racks and vinyl.

It is also non-conductive and does not cause short circuits.

Can therefore be

used safely, even on electronic devices.
EASY TO USE WITHOUT SPECIAL EQUIPMENT:

 Ergonomic design with spray container for easy application.

 Just spray and wipe off.

No lubrication, no wearing of gloves, mask or any other protective equipment.
SAFE AND NON-TOXIC: 

Non-corrosive and no aggressive fumes.

Safe for children or pets.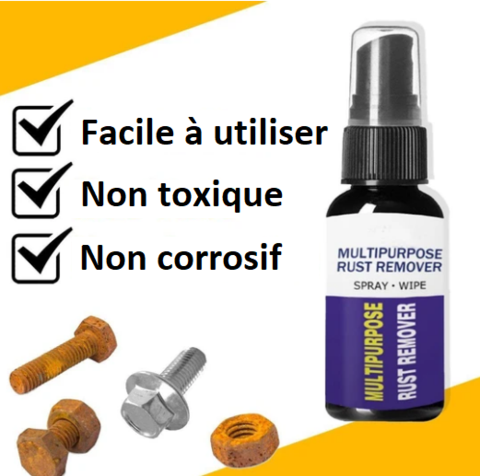 THE PACK INCLUDES:
1 x Rust Spray
OUR GUARANTEE:
We strive to offer you the most innovative products on the market. We give you the guarantee that you will be 100% satisfied. If you are not satisfied for any reason, contact us and we will resolve your issue.
This is a limited offer. Order yours while it's time.
GET IT BEFORE THE STOCK LASTS!