These coffee capsules are refillable and are therefore reusable. They are made of stainless steel which gives them an excellent lifespan. In addition, you do not risk damaging your machine since they take the shape of the original capsules.
The capsules are ecological compatible with many systems. Save money and at the same time adopt an eco-responsible approach.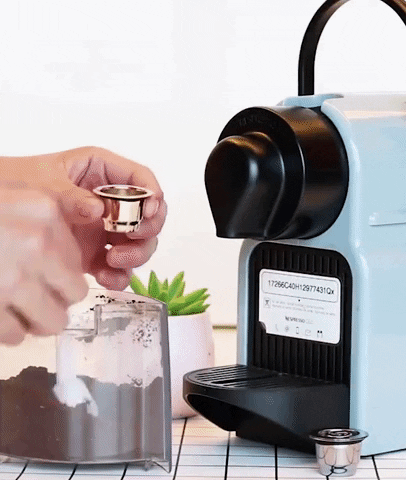 It's enough to have your trash can full of coffee capsules, right? Do a gesture for the planet and adopt an infinitely refillable coffee capsule. This kit contains everything you need for delicious and eco-friendly coffees!
This refillable capsule is safe to use for health and has a long durability. It can be reused at will to make a creamy and tasty coffee. You can also use cocoa or tea powder. With its well thought-out dimensions, this capsule fits many coffee machines.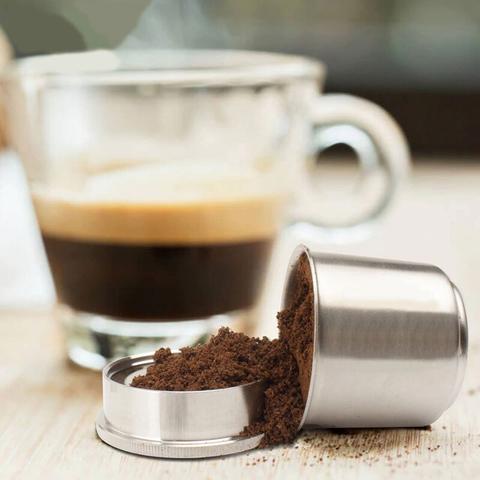 Choosing refillable capsules also means enjoying a wide choice of coffee. You are free to refill the capsules with the coffee of your choice. Strong, mild or decaffeinated, these refillable capsules can accommodate all types of coffee.
By choosing to use refillable coffee capsules you are helping the planet. In fact, you will no longer have to throw away hundreds of empty capsules. 
COFFY is compatible with:
Caffitaly S21

Caffitaly S22

TCHIBO

Cafissimo

Pure Ruby 326531

TCHIBO Cafissimo Mini 313212
CHARACTERISTICS:
Infinitely reusable capsule 

Clip-on, for easy cleaning and quick recharging

Economical, use any ground coffee or loose tea

Zero Waste: Never throw away your capsules again and the Earth will thank you

Compatible with all coffees: Soft, lively, powerful or aromatic … Enjoy the coffee that suits you best, whether in terms of price or taste

Natural foam, for an aromatic coffee without artificial agents

100% stainless steel, aluminum free and safe for your health

Durable, you can use it endlessly. 
HOW IT WORKS?
Fill your pod 90% with the ground coffee of your choice.

Tamp with your plastic dispenser (or Tamper) 

Screw on the cover

Insert the capsule into your coffee maker

Your coffee is ready to be tasted!
Warning: the capsule will be very hot, we advise you to use a glove or pliers to remove it.
For cleaning it is not more complicated, unscrew the cover, empty the coffee grounds and pass the pod under water.
Your pod is ready to be used again!
THE PACK CONTAINS:
1 x Refillable stainless steel capsule

1 x Sealing ring

1 x filling tool

1 x coffee tamper

1 x small brush