Tibetan Bracelet With BaliBali ™ Copper Beads
The beautiful BaliBali ™ Copper Bead Bracelet is ideal for treating aches and pains. Copper is also known for its spiritual power which keeps evil and all enemies away, bringing you well-being and wealth.
It gives courage and strength to its wearer. Get yours now and enjoy its benefits.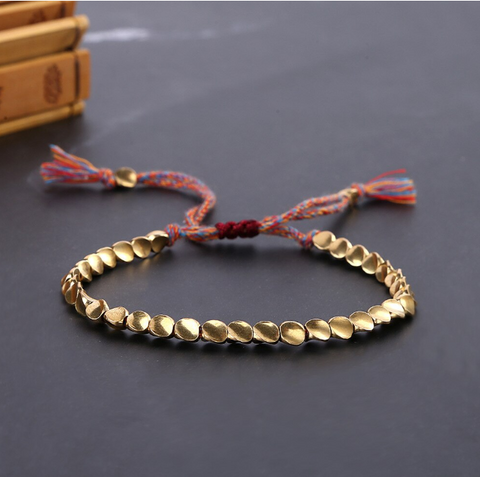 Copper and its benefits
Copper has anti-inflammatory properties that reduce pain associated with arthritis. Wearing copper jewelry is a very simple and effective way to guard against possible threatening medical problems. 
Healthier immune system
When worn on the finger or wrist, copper is absorbed in very small, negligible amounts into the blood.
It can negate the toxic effects of several other very toxic metals in the body. Additionally, copper triggers a response from enzymes that help the body create hemoglobin.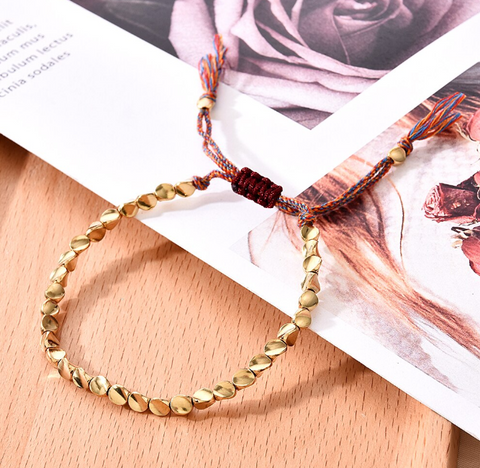 Anti aging 
Copper has antioxidant properties that prevent free ions and radicals from increasing toxicity in the body. By improving the density of collagen and elastic fibers, copper slows down the aging process, not only on the outside, but also on the inside. You will feel younger and have more energy. 
Relieves menopause-related disorders
If you are going through menopause, you should wear a copper bracelet. It is the best and cheapest solution to cure the disorders related to this condition. Metallic copper prevents the onset of osteoarthritis and keeps the nervous system in perfect balance.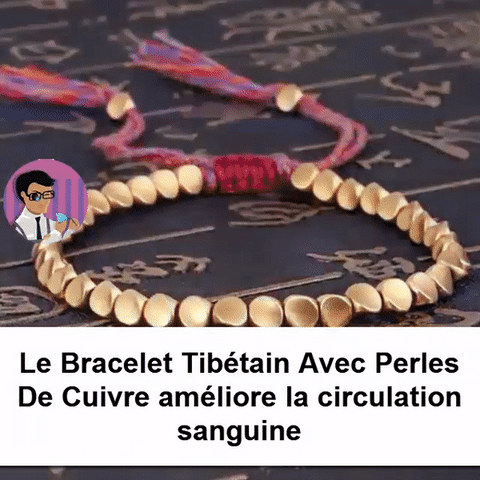 Anti-stress properties
Stress is often the root cause of modern illnesses and conditions. Whether emotionally, physically or mentally, stress affects certain bodily functions. Which often promotes unhealthy lifestyle habits.
Wearing a copper bracelet allows you to fight stress and the aging process by stimulating the production of hemoglobin in your red blood cells. Indeed, hemoglobin fixes oxygen, transports it in the blood, and delivers it to the cells of the body to ensure their proper functioning.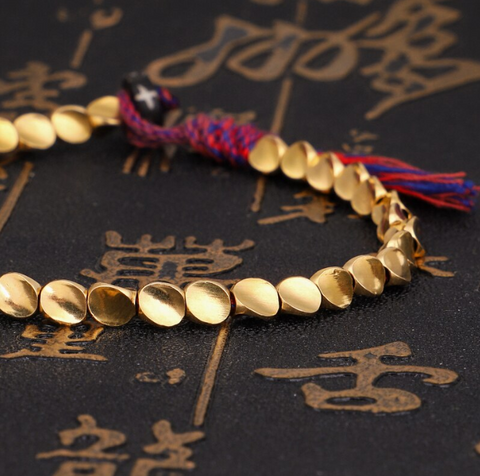 Spiritual benefits
Copper is a very good conductor of heat and electricity. On the spiritual level, it establishes and transfers the frequencies of vibration from the physical world to the spiritual world, and vice versa. So you can discover and communicate with the spiritual world, cleanse your aura and your mind.
Strengthens self-esteem
Copper is one of the most famous metals. Its mineral composition balances the energies received from the full moon and the sun, warding off any negative thoughts. It improves the way you express yourself and accept your true emotions, whatever the situation. The calming energy of stones can help you soothe anger, anxiety, and even aggression.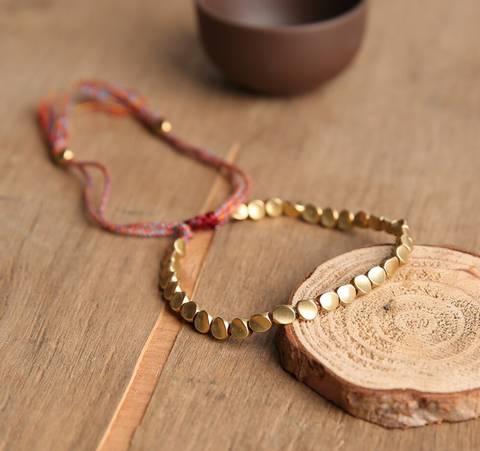 Ensures positive energy
The metallic copper of the bracelet offers you a full and intact energy reserve. This allows you to continue your daily routine with a lot of positive energy. It also protects you from any negative energy in your surroundings.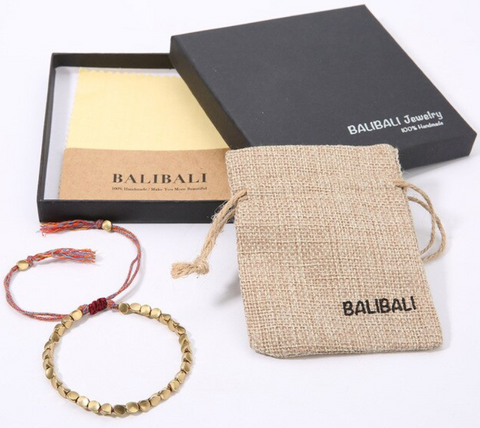 Promotes the creation of wealth
Copper is a metal which gives positivity and kindness, and which brings good luck in various situations. It is thus often associated with positive energy when acquiring real estate and other material goods. This material attracts wealth, prosperity and abundance in general.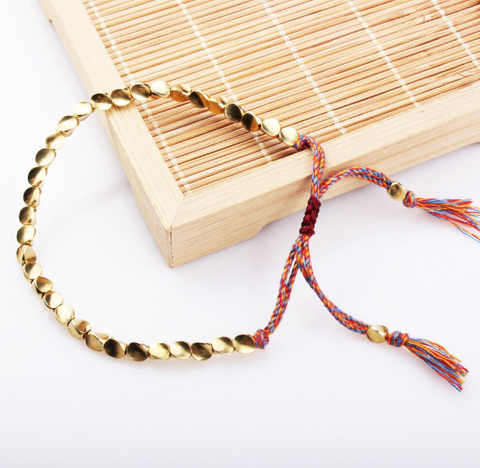 SPECIFICATIONS: 
Item Type:

 Pearl Bracelet

Materials:

 "Cotton thread" and "Copper

Size:

 Adjustable strap (Perimeter: 16 – 26 cm)
OUR GUARANTEE:
We strive to offer you the most innovative products on the market. We give you the guarantee that you will be 100% satisfied. If you are not satisfied for any reason, contact us and we will resolve your issue.
This is a limited offer. Order yours while it's time.
GET IT BEFORE THE STOCK LASTS!